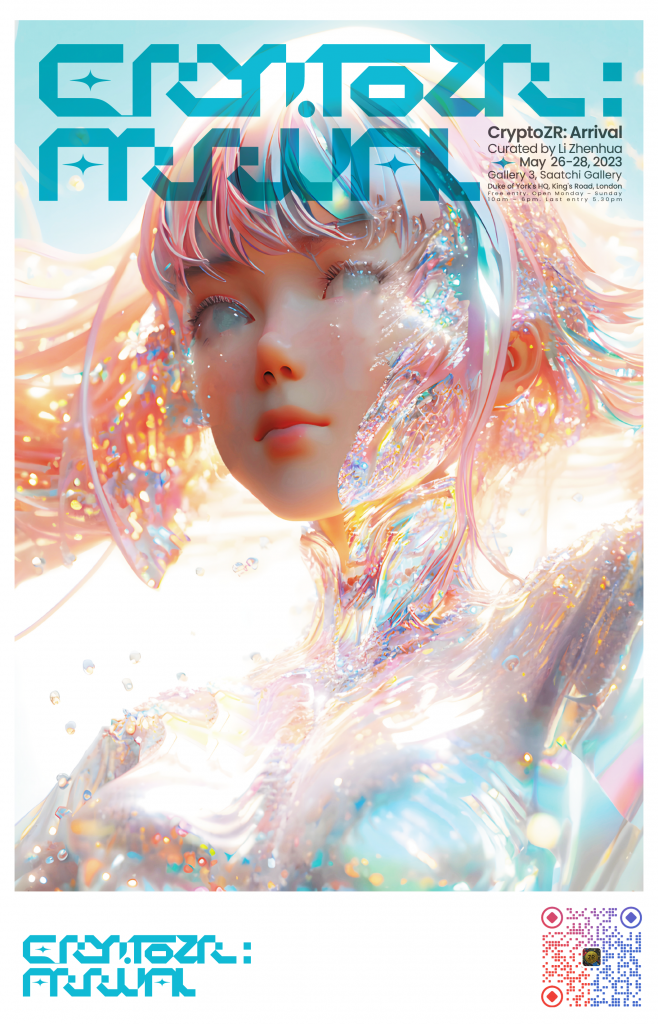 HOSTED BYCRYPTOZR & LI ZHENHUA
Gallery 3, Saatchi Gallery, London Curated by Li Zhenhua, CryptoZR presents its latest project 'Arrival'. The 'Arrival' project discusses language, civilisation and communication, via the medium of a film, entitled 'Arrival'. It further considers how we view the internet and crypto art, and presents the systematic work of CryptoZR since its inception.
---
FRIDAY, MAY 26
6:00PM – 8:00PM BST
---
SAATCHI GALLERY KING'S RDLONDON, ENGLAND SW3 4RY
CRYPTO ZR: ARRIVAL 26 MAY – 28 MAY 2023 everyday 10am – 6pm, last entry 5:30pm Admission: Free entry, no pre-booking required Location: Gallery 3, Ground Floor
MANIFESTO 艺术家宣言
"Truth, responsibility, equality, compassion, love, self-actualization, abundance, self-confidence" by CryptoZR
DETAILS
The "Arrival" project will present the systematic work of "Crypto ZR" incorporating internet discussions regarding crypto art, attributed to the discussion on language, civilisation, and communication in the film "Arrival".

Somewhere between the old and new world, Crypto ZR will take you to another place based on algorithms, crypto, virtual, digital, anonymous, and decentralised, referenced as the "portal to the metaverse". The metaverse era rethinks the world of economy, concordance, environment, resources, ideology, computational propaganda, viruses, and human nature.

These are relevant to the various situations in which Crypto ZR is presented at work and through time. The "Arrival" Project, too, is time-based and uses technology and art to understand the power of human connection.
Click the link to view the video introduction:
Click for more media reports: