Short Bio of Ms. Jiaying Liu
Miss Jiaying Liu has experience working at Tencent headquarters as the Chief Product Designer of Global SNS at International Business Department.
In 2016, she enrolled in China Central Academy of Fine art(CAFA) to pursue her master degree. During her studies, she focused on using underlying blockchain technology to explore artistic transformation and kept developing unique artistic languages.
In 2017, she founded a blockchain enterprise and established Singapore Foundation ProChain, whose products include Prabox (No. 1 in EOS ecological traffic), TopBidder (top 10 in EOS ecological traffic), and financial (Defi class) product YFII, which is currently ranked at 68th in global market capitalization and will land on three major exchanges, OKEX, Firecoin and Binance in 2020.
In 2019, due to the busy schedule of Blockchain Foundation, she took a gap year away from school, and in 2020 received a master of fine arts degree from China Central Academy of Fine Arts.
In the year 2021, CryptoZR held a solo Crypto Art exhibition at Guardian Art Center in Beijing titled: COOKIE COOKIE, the first ever exhibition of it's kind.
Question: Why did you enter the art field?
Answer by Jiaying Liu: "Studying Internet and blockchain is to know the world, creating art is to know myself."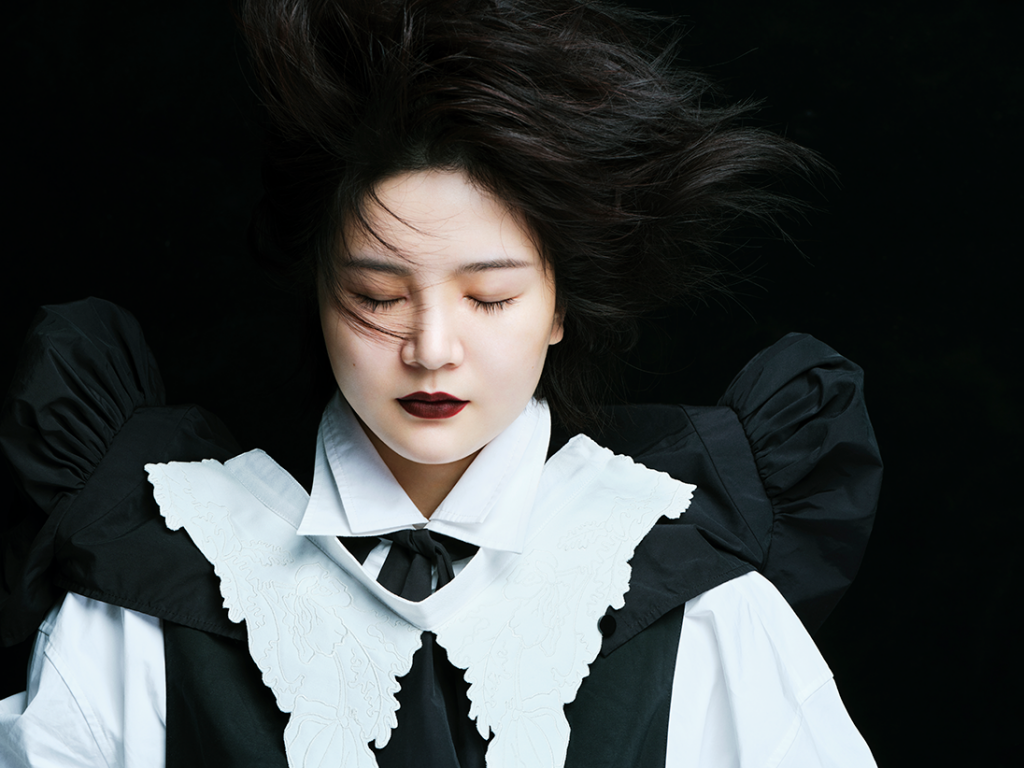 Solo Exhibition:
May to June 2021, COOKIE COOKIE, Beijing, Guardian Art Center
April to November 2022, COOKIE COOKIE 2.0, Spazio Thetis, Calle Donà, 2737/f, 30122 Venezia
26 MAY – 28 MAY 2023,CRYPTO ZR: ARRIVAL, Gallery 3, Saatchi Gallery, London
Group Exhibition:
May-August 2020, Graduate Exhibition of CAFA, Beijing, CAFA Art Museum
April 2021, Virtual Niche——Have you ever seen memes in the mirror? Beijing, UCCA Lab
August-October 2021, Do Not Black Out, Shanghai, McaM
August-November 2021, Disembedding: From Digital Native to Metaverse, Wenzhou, HOW Art Museum
October 2021, 751 Design Festival,Beijing
October 2021, Futurism of the Past——Contemplating the Past and Future in Chinese Contemporary Art, Beijing, Beijing Exhibition Center
September 2021 February 2022, EVOLUTION-The Future of the Public, Langfang, CAFA Art Museum of Langfang
December 2022 March 2023, Minor Universes:Technology-led Emotions, Chengdu, Chengdu Art Museum
November 2022 to March 2023, Not about Money, Landing Meta , Shenzhen, UCCN Gallery, Sea World Culture and Arts Center 2F
Provenance:
The artwork "Red and Blue" is currently collected by the Ulsan Art Museum, Korea