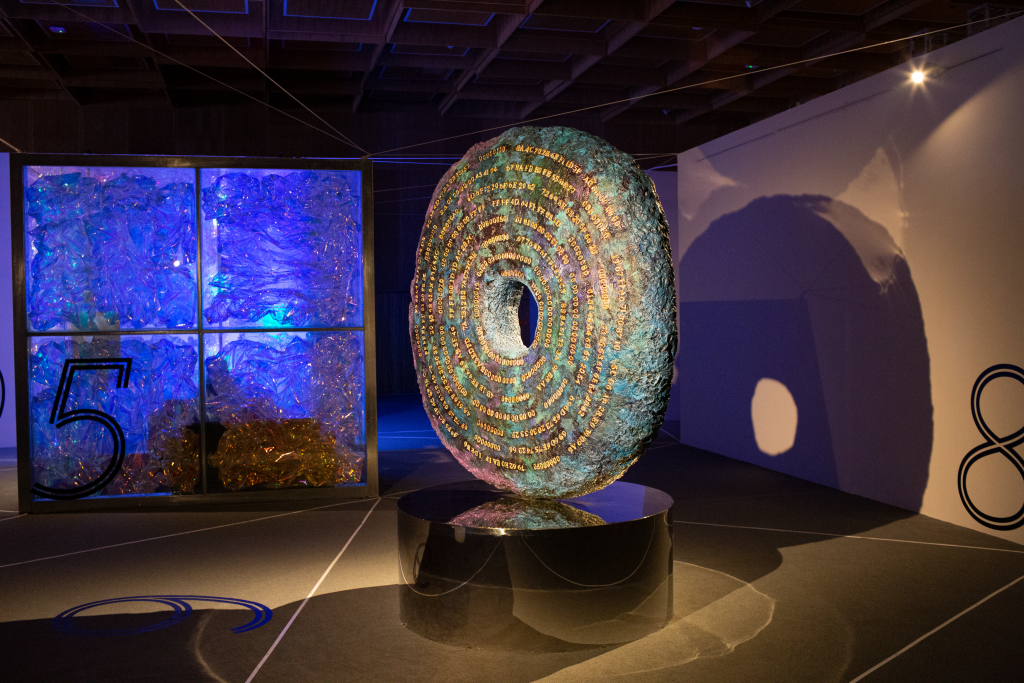 Inspired by the Rai Stone found on Yap Island (FEI in short), Yap721 depicts the earliest form of human account ledgers. From single-entry bookkeeping method in early history to double-entry bookkeeping dominantly used in corporations and the presently used distributed bookkeeping system utilized in cryptocurrency, the human understanding of wealth changes over generations. Both UTXO of bitcoin and Token standard of ERC20/ERC721 substantially are the ledgers to record the rights of owners. The crypto artworks in the form of ERC721 are just like pieces of FEI marked with the imprints of every owner upon every transaction and circulation.
Yap721,灵感来自雅浦岛石币(FEI),这是人类最初的账本形态。从早期单式记账法到引领公司制的复式记账法,再到加密货币时代的分布式记账法,人们对于财富的认知也在不断迭代。从比特币的UTXO到以太坊ERC20/ERC721的Token标准,本质上它们都是账本,记录了拥有者的权益。而ERC721形态的加密艺术品,就像一个个的雅浦岛石币。每一次的交易流转,都会在石币上刻下它们的曾经拥有者的印记。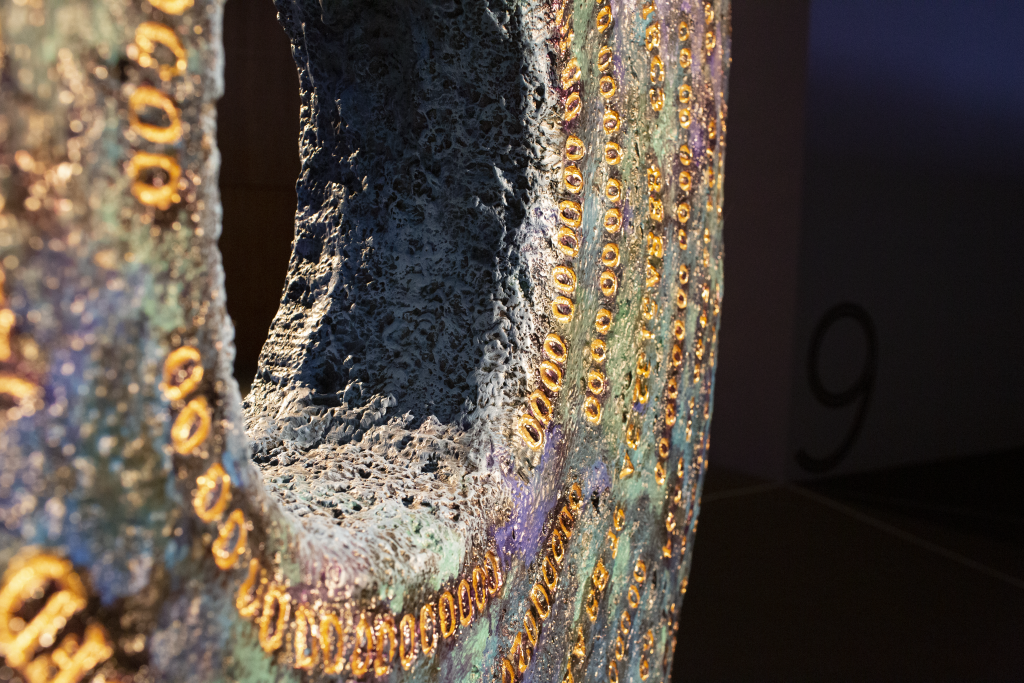 The hexadecimal code of genesis block of bitcoin is engraved on one face of FEI, and the web address for each bidding of art work on TopBidder is circularly engraved in a sequential order on the other face. There are prints of each collector on the physical form of artwork, and recording of each collector becomes permanent in the blockchain world.
艺术家将比特币创世区块的16进制码刻在石币的一面,另一面将作品在TopBidder拍卖平台上的竞拍地址按照先后顺序以环绕的形式刻制在石币上。在这件实体作品上,每一位藏家都留下了自己的痕迹,成为作品本体的一部分;同时在区块链的虚拟世界中,每一位藏家也在链上被永久纪录。