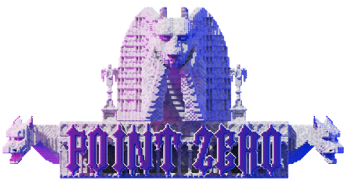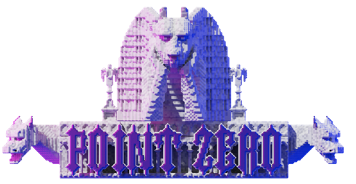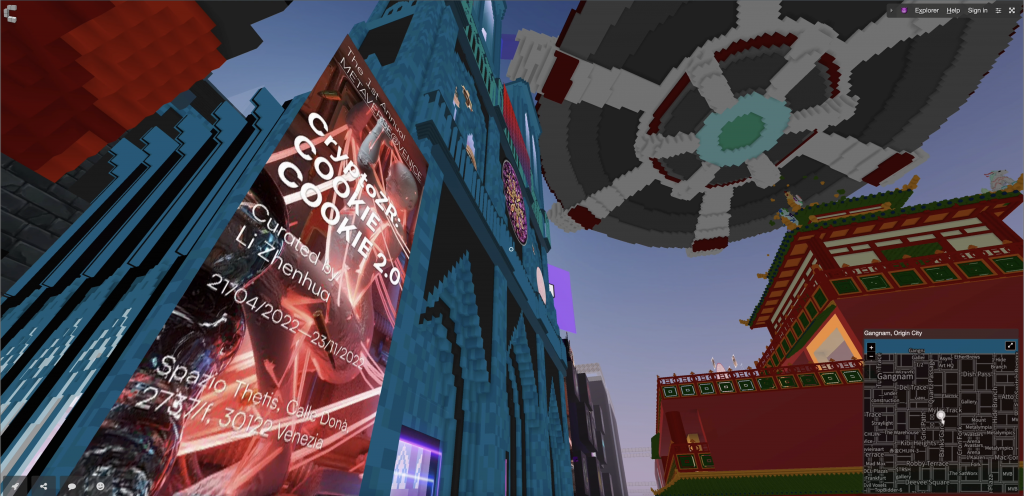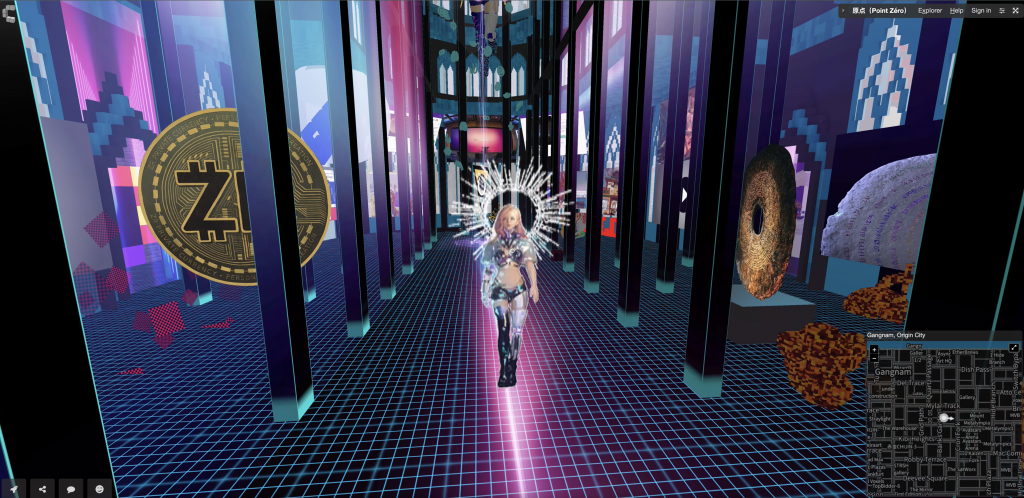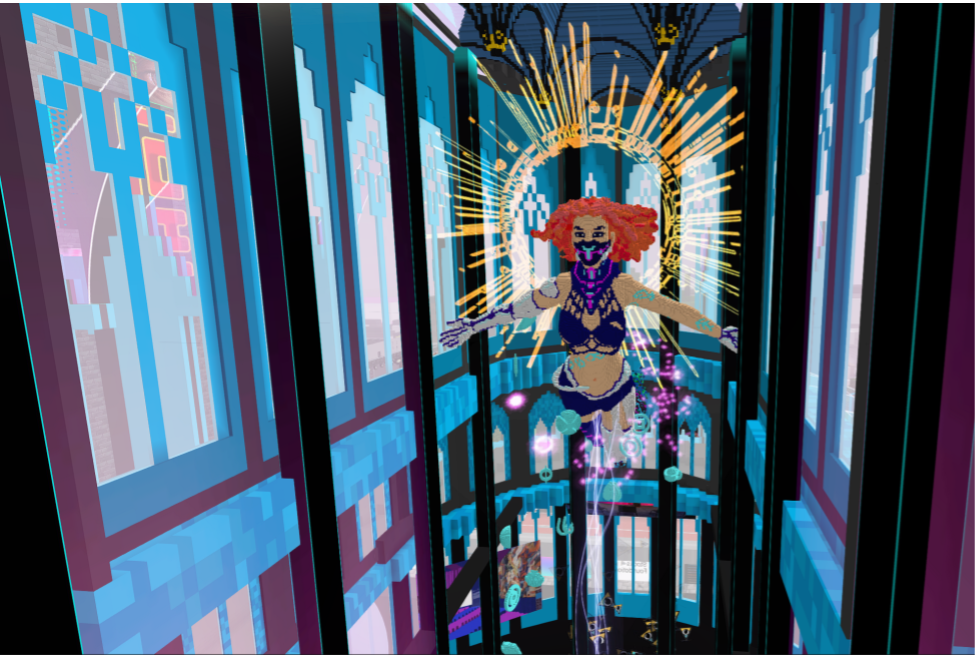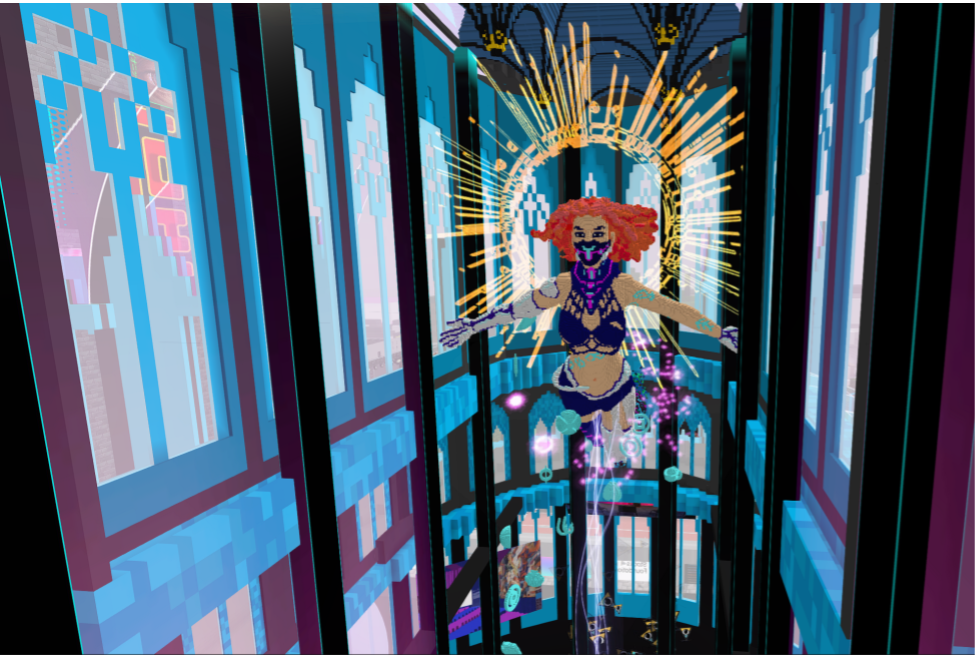 Point Zéro is largely inspired by Notre Dame. The artist Liu Jiaying(CryptoZR) realized this cyber-gothic work of art in Voxels. 
* Point Zéro (Point Zéro Art Museum) is a joint project designed by architects Li Haiyang and Li Sirei; artists Yang Qilei and Shou Shengnan.
原点美术馆的灵感来自法国巴黎圣母院,艺术家刘嘉颖(CryptoZR)在元宇宙Cryptovoxels中发起了这件哥特与赛博感交汇的艺术作品,由建筑师李海洋、李斯锐,艺术家杨琪磊、寿盛楠共同完成。
The name "Point Zéro" is taken from the monument Point Zéro located in the square of Notre Dame, the monument is used as the geographic marker of the starting point from which all distances from Paris are measured. It also acts symbolically as the center of French culture.
"原点"的名字来源于巴黎圣母院广场中的原点(Point Zéro)纪念物,是法国丈量全国各地里程时所使用的起测点,具有法国文化中心点的象征意义。
In the virtual world, Point Zéro is located in the busiest part of Cryptovoxels (similar to the monument located in Paris).
In the first annual Metaverse art@venice exhibition, Point Zéro will present a large-scale live solo
exhibition of Liu Jiaying's 13 artworks. "Cookie Cookie 2.0″,it will be exhibited simultaneously in Venice and virtually in the metaverse. 
而在虚拟世界中的原点美术馆同样处于Cryptovoxels中最繁华的位置,本次威尼斯展览,原点美术馆将艺术家刘嘉颖参展的13件艺术作品同时在元宇宙中进行同步展览。