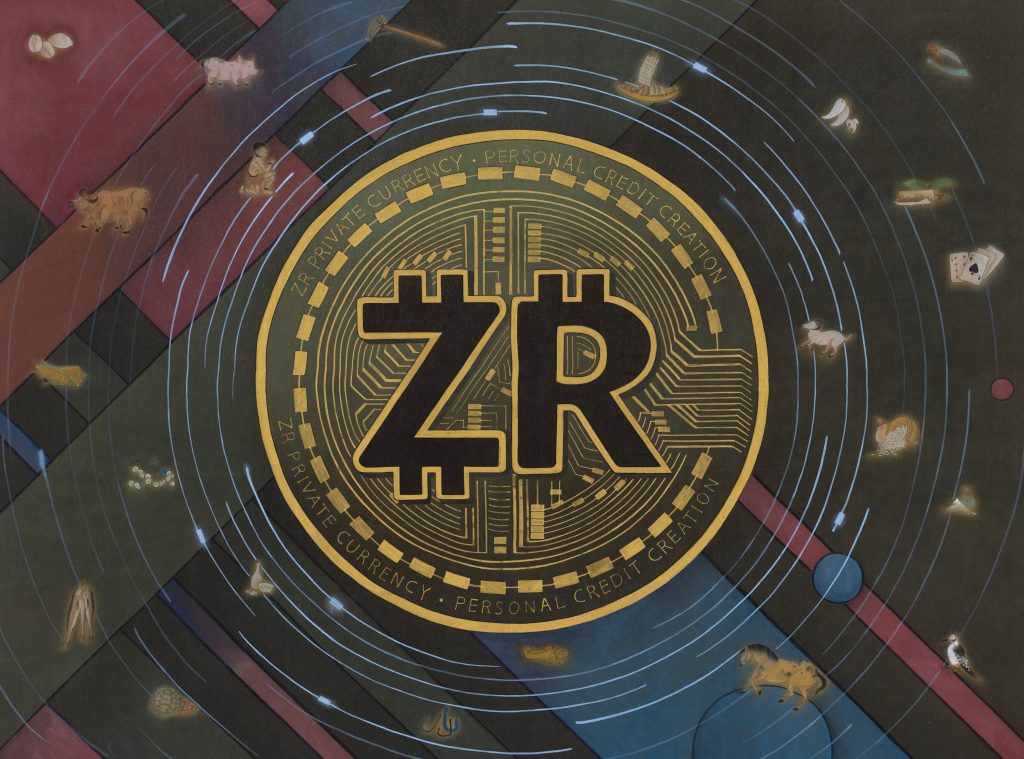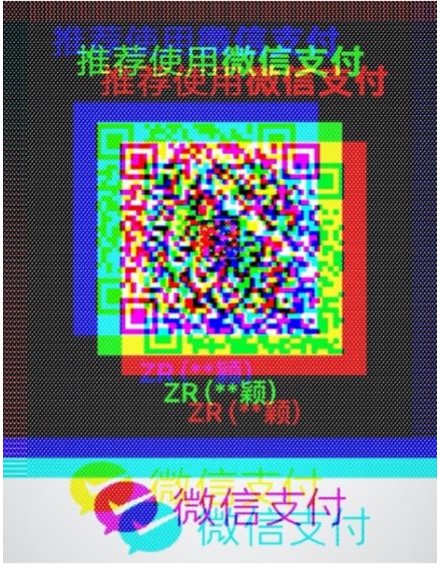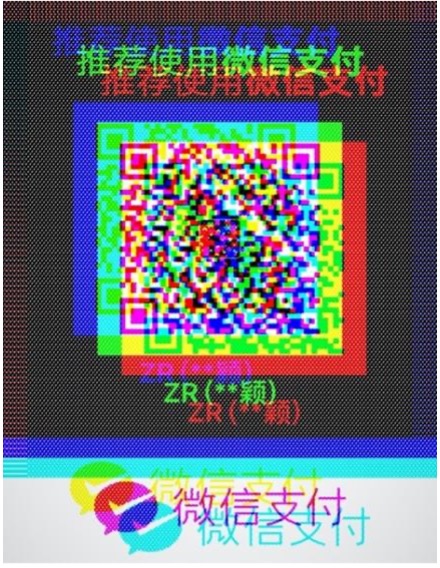 The artist also issued an ERC20 token, under her personal cyber name "ZR", and promised to repurchase it back with the original price after a year. This is a process of fiat currency credit creation and can be freely circulated in the market after ZR issuance.
艺术家发行了以个人网络代号"ZR"为名称的加密货币,并承诺在一年后原价回购。这是信用创造的过程,当ZR发行之后,可以在市场上自由流通。
How to get the "ZR" currency:
1. Scan the QR code and pay 1 Yuan CNY .
2. Fill an email address in the note of WeChat payment .
3. The artist will send the Ether private key (helper word) with 1 "ZR" within a certain period of time to the email address of participant . The participant will get the "ZR" coin by importing the helper word through the Ether wallet.
获取"ZR"货币的方式:
1.扫描二维码,支付1元。 
2.在微信付款的备注中留下邮箱。
3.艺术家在一定期限内将承载了1枚"ZR"的以太坊私钥(助记词)发送至参与者留下的邮箱内。参与者通过以太坊钱包导入助记词,即可获得"ZR"币。